The countdown is on to the national fireworks display this weekend! In case you forgot, or are Canadian - This weekend is July 4th! So swell your national pride by digging in to watermelon and watching explosions over our capitol ...
It is Tuesday, which means
NEW MUSIC
! But not from anybody you've ever heard of. Here's this week's new music highlights:
Worship:
Jeremy Horn "We Welcome You In"
Hillsong Live "A Beautiful Exchange"
Jake Schwein "Overwhelmed"
City of Life "City of Life Worship"
Blues:
Johnny Lang "Live at the Ryman"
Christian Rock:
Children 18:13 "Rains A
Comin'"
Haste The Day "Attack of the Wolf King"
Silverline "Voices in the Night"
The Choir "Burning Like The Midnight Sun"
Future of Forestry "Travel III"
Gospel:
Robert Randolph & The Family Band "We Walk This Road"
Get the lowdown every week on New Music at:
www.newreleasetuesday.com
102.5 Shore Things
Getting to know the Eastern Shore one thing at a time ...
#6. Good Mexican food at Cactus Taverna!
I'm a big fan of Mexican food - but everyone has a different opinion as to what qualifies as "good." Some people actually think Taco Bell is authentic Mexican. Seriously. So while I can't speak for the quality of Cactus Taverna, it was submitted by a fan of their's and I'll have to give it a try!
Have something to
add to the list of 102.5 Shore Things (Stuff to know, do, try, experience, etc. etc. on Delmarva)?
Email them to me! jmillwood@wolc.org
ARTIST OF THE DAY:
Jadon Lavik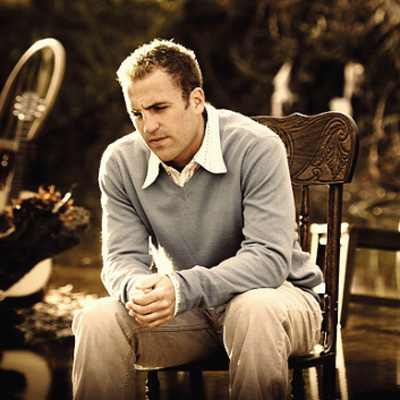 Let it never be said that nothing good came out of the Pacific Northwest. Washington state native, Jadon Lavik just released his 5th studio album "Art & Soul" – this time as an independent artist.

About the new album Art & Soul, Lavik says, "I think the album title speaks well as to where I find myself as an artist: Balancing my music between the Christian music world and the Church. The truth is, I have a heart for both, appreciate both, and recognize that I value and enjoy both."

Jadon has been a touring artist since 2004 and currently balances his travels with serving as a worship pastor in San Clemente, Ca + Jadon and his wife have two children, both under the age of 3. So it's safe to say, his hands are full!