NEW RELEASE TUESDAY
Economy
by John Mark McMillan | Genre: Praise & Worship
Great Great God
by Gateway Worship | Genre: Praise & Worship
Colliding Grace
by Shake The Nation | Genre: Praise & Worship
Do It Afraid
by Elizabeth South | Genre: Adult Contemporary
The Rescue EP
by Adam Cappa | Genre: Pop/Rock
Why Can't We
by The Isaacs | Genre: Southern Gospel
CHRISTMAS
Rockin' Around The Christmas Tree
by Various Artists - Christmas | Genre: Christmas
Christmas
by Hawk Nelson | Genre: Christmas
Christmas
by Jadon Lavik | Genre: Christmas
Have You Heard EP
by Jason Bare | Genre: Christmas
Christmas
by Smalltown Poets | Genre: Alternative
WANT MORE?
Click Here
ARTIST OF THE DAY
Building 429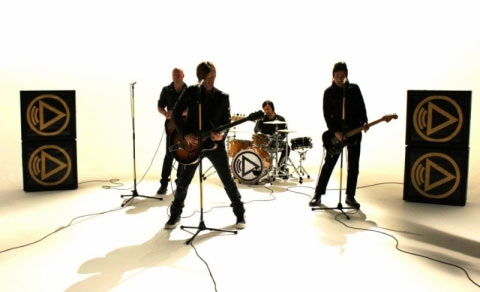 Jason Roy formed Building 429 to reach others with a story similar to his. He faced a hard childhood and found freedom and relief in the local church. The band's name comes from Ephesians 4:29 "Do not let any unwholesome talk come out of your mouths, but only what is helpful for building others up according to their needs, that it may benefit those who listen."
About the new album
Listen to the Sound
:
"It really is the overflow of the life that we've lived over the last two or three years, especially this past year," says lead vocalist Jason Roy. "I'm a worship pastor now and that has been a huge part of the lyrical content of this record. It's about the lives that I've been involved with. This really does come from a much more honest place."

Factual:
B429 is featured on the Soundtrack to Courageous
Album:
Listen to the Sound
Twitter:
@building429
Tour:
CLICK HERE

Want More?
CLICK HERE
Video:
One Foot
(live)
SCRIPTURAL PURSUIT
Q: Who sold his birthright for a bowl of soup?
A: Esau (Genesis 25)
Score for Tammy of Hurlock!