Back in the saddle again...
NEW RELEASE TUESDAY
Gold
by Britt Nicole | Genre: Pop/Rock
Live Like That
by Sidewalk Prophets | Genre: Pop/Rock
Clear The Stage
by Jimmy Needham | Genre: Pop/Rock
My Hallelujah Single
by Brandy Allison | Genre: Adult Contemporary
Giants
by Evan Craft | Genre: Pop/Rock
Look Up
by gatewayNEXT | Genre: Praise & Worship
One
by Take6 | Genre: Adult Contemporary
The Songs You've Already Heard: Best of Hawk Nelson
by Hawk Nelson | Genre: Pop/Rock
Dubbed & Freq'd
by tobyMac | Genre: Pop/Rock
Uncharted Territory
by Don Moen | Genre: Praise & Worship
Hymns
by Guy Penrod | Genre: Southern Gospel
RED
by Rhema Soul | Genre: Urban
Welcome to the Family
by R.M.G. (Reflections Music Group) | Genre: Rap
Dancing Between The Fibers Of Time
by Anberlin | Genre: Alternative
Redemption
by Before Their Eyes | Genre: Hard Rock
Lights and Perfections
by The Burial | Genre: Hard Rock
WANT MORE?
CLICK HERE
ARTIST OF THE DAY
Jeremy Horn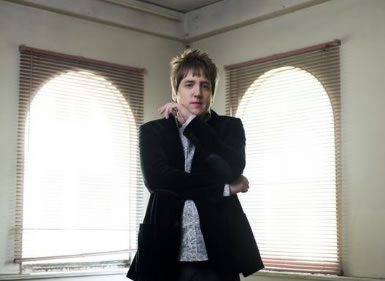 On his 15th birthday, Jeremy Horn's older brother gave him a guitar. And that was the beginning of his life's calling. Over the next month's using an old "learn guitar" book he found in the attic, Jeremy taught himself how to play. Horn's zeal to serve God with his musical gifts has resulted in a flourishing role as worship leader at Christ the Rock Church in Memphis, Tennessee.
Horn was born and raised in Memphis, a town where the music is as much a part of life as great barbque (afterall, Memphis is where Elvis called home)! He grew up listening to Big Tent Revival, Skillet and his parent's old DeGarmo & Key cassettes. As a teenager, he got a job as a temp (answering phones and making coffee) at Arden Records (a great Christian record label).
Today, Horn is a married father of two young boys, and he's still part of the Ardent family - though now as a recording artist. He knows his way around a guitar and a recording studio after years of helping other musicians. And with
Sound of the Broken
he offers an album of worship meant to remind us that the Spirit of God rests inside of broken people, and that God wants to use us to tell His story of redemption.
Album:
Sounds of the Broken
Twitter:
@jeremyhorn
Tour:
CLICK HERE
Want More?
CLICK HERE
Video:
Only God Who Saves
(live)
SCRIPTURAL PURSUIT
Q: What did David use to slay Goliath?
A: Sling & stone. (1 Samuel 17:50)
Congratulations, Kevin in Chincoteague!