Happy 100th birthday to Oreo!
That's a hundred years of people always eating at least one too many - because that's how you know you've had enough - when you've had
more
than enough!
NEW RELEASE TUESDAY
How To Be Loved
by Todd Agnew | Genre: Adult Contemporary
Nothing Left to Fear
by Andy Cherry | Genre: Pop/Rock
Never Forsaken
by Charles Billingsley | Genre: Adult Contemporary
Sound Of The Broken
by Jeremy Horn | Genre: Pop/Rock
Current
by Sarah MacIntosh | Genre: Adult Contemporary
Decade: The Best of Israel & New Breed From 2002-2012
by Israel Houghton & New Breed | Genre: Praise & Worship
We Will
by The Life Church Worship | Genre: Praise & Worship
Now
by Fireflight | Genre: Pop/Rock
Moving Forward
by Andrea Helms | Genre: Gospel
The 6th
by FLAME | Genre: Rap
Class President
by Young Chozen | Genre: Urban
WANT MORE?
CLICK HERE
ARTIST OF THE DAY
Shawn McDonald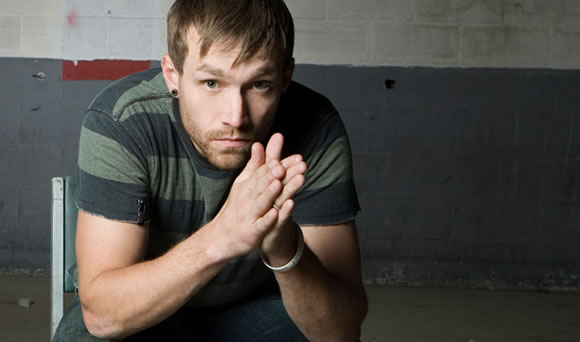 Originally from Oregon, now Seattle-based - Shawn McDonald crafts lazy melodies with rich lyrical depth. Shawn's journey through the musical landscape has taught him to appraciate and delight in the truly good things of life and to embrace each season as it unfolds. He yearns to find contentment and accept every step God leads him on.
The Transformation:
Shawn was a drug addict/dealer in trouble with the law at age 20. It was then, near suicide that Shawn came to know Jesus Christ. He is a life completely transformed by Grace.
Showcasing his love of all things artistic, Shawn invited artist Scott Erikson to paint an original work each night of the tour - on stage during the concert. At the end of each show, they auctioned off the art to benefit
the Transpire Project
(for artists).
The Latest:
In between shows, Shawn's been working on new material in Nashville.
Regional Fact:
Shawn's deep appreciation for coffee makes Seattle the perfect place to live.
Hobbies:
Music isn't Shawn's only artistic expression. He is also a budding photographer.
Latest Album:
Closer
Tour:
CLICK HERE
Want More?
CLICK HERE
Video:
Rise
(acoustic)
SCRIPTURAL PURSUIT
Q: Who was Ruth's Mother-in-law?
A: Naomi (Ruth 1)
Score for Lisa in Federalsburg, MD!
AWESOME ANIMAL OF THE DAY