A new weekend is upon us. Make it awesome.
ARTIST OF THE DAY
Travis Cottrell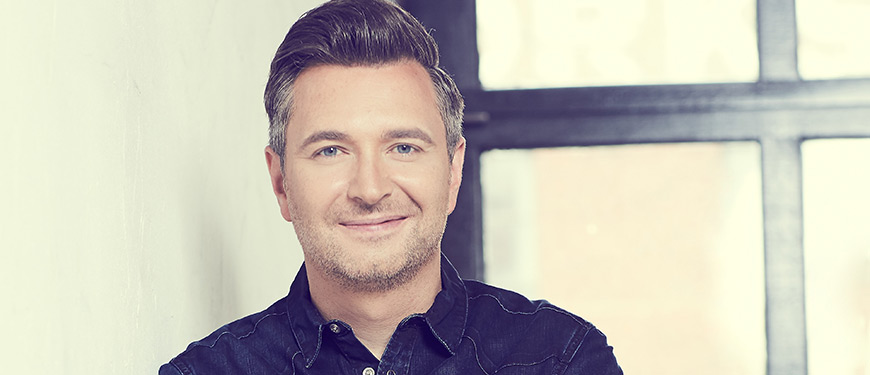 Travis Cottrell grew up in Boone, NC with a very American life. He played sports, hung out with friends, learned the guitar and dreamt of becoming a NASCAR driver. But as a teenager, God put His calling on Travis' life. Since graduating from Belmont University in Nashville, Travis has been serving God as a worship leader.
As a professional musician, Travis Cottrell has written and performed with Max Lucado, Amy Grant, Cindy Morgan and many other amazing artists. He has written and arranged choral projects and even performed at Carnegie Hall and Abbey Road!
For the last fifteen years Travis has served as worship leader at Beth Moore's Living Proof Live conferences. He and his team have been grateful to minister with Beth Moore in all 50 states and in several other countries as well.
Family Life:
Travis serves as Worship Pastor at Englewood Baptist Church in Jackson, TN. He and his wife, Angela, have been married for 18 years, and have three children: Jack, Lily Kate and Levi. Plus one dog – Flash.
Book:
Surprised By Worship: Discovering the Presence of God Where You Least Expect It
Album:
When The Stars Burn Down
Twitter:
@cottrelltravis
Tour:
CLICK HERE
Want More?
CLICK HERE
Video:
In Christ Alone
What artists would you like to hear featured on
The Artist of the Day
?
SCRIPTURAL PURSUIT
Q: Solomon requested what kind of wood from Hiram, the king of Tyre, for building the Temple?
A: Cedar (2 Chronicles 2:3)
Score for David in Laurel!
JOIN THE TEAM!
Joy 102.5 is a listener supported ministry. You can be a part of this amazing ministry by supporting us financially.
CLICK HERE
to learn more!
LISTEN ONLINE
CLICK HERE
for Joy 102.5! (Christian Hits)
CLICK HERE
for The Ark on WOLC.org (Southern Gospel)