Leeland is going to
ROCK Pocomoke this Saturday
!
Will you be there?
ARTIST OF THE DAY
Telecast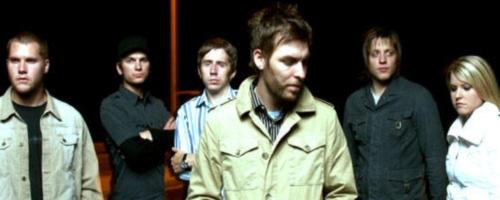 Josh White and guitarist Brian Ortize formed Telecast as a grunge rock worship band out of Spokane, Washington. They released several worship albums and the individuals in Telecast went on to be a part of other notable bands, including Rock & Roll Worship Circus, Ruth, Esterlyn and Starfield.
Josh White also released a couple of solo albums,
The Followers
and most recently
Achor
. As a worship and lead pastor, White has a love of centuries old hymns, which he has reworked in his solo albums.
Where are they now?
Brian Ortize is the worship pastor at Reality LA, a church out of Los Angeles, CA. Josh White pastors a church in Portland, OR called Door of Hope.
Album:
Quiet Revolution
Want More?
CLICK HERE
Video:
The Way
What artists would you like to hear featured on
The Artist of the Day
?
SCRIPTURAL PURSUIT
Q: TRUE or FALSE: Satan convinced King David to take a census of Israel's army.
A: TRUE (1 Chronicles 21)
Enjoy that Jeremy Camp CD, Nate!
JOIN THE TEAM!
Joy 102.5 is a listener supported ministry. You can be a part of this amazing ministry by supporting us financially.
CLICK HERE
to learn more!
LISTEN ONLINE
CLICK HERE
for Joy 102.5! (Christian Hits)
CLICK HERE
for The Ark on WOLC.org (Southern Gospel)