Wednesday - the middle of the week...
The beginning of the end of the week...
So really, the beginning of the weekend!
ARTIST OF THE DAY
Third Day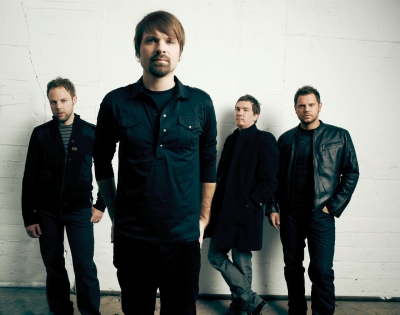 Multi-platinum-selling rock band Third Day has played to millions of fans in numerous sold-out arenas around the world. It's garnered 25 No. 1 singles across multiple formats—not to mention armloads of Grammy and Dove Awards. Yet Third Day's most valued accomplishment is their willingness to struggle openly before fans and critics alike to show God's presence in all they do.
Influenced by the Southern rock of Lynyrd Skynyrd and other artists such as U2 and Rich Mullins, Third Day were originally formed in the mid-90s by vocalist Mac Powell and acoustic guitarist Mark Lee. The duo added bassist Tai Anderson and drummer David Carr from another local band, and recorded some demos. Third Day's live shows gradually built a loyal fan base, and just after lead guitarist Brad Avery joined, the band signed to Gray Dot Records in 1996.
15 years later the band is still plugging away - winning awards - touring the world - and living as transparent as possible.
Latest Album:
Move

Twitter:
@thirdday
Tour:
Third Day will be in
Baltimore, MD
on November 5th!
Want More?
CLICK HERE
Video:
Lift Up Your Face
SCRIPTURAL PURSUIT
Q: What kind of tree did Zachaeus climb in order to see Jesus?
A: a sycamore (Luke 19:1-4)
Way to go Lou Ann!