Are you and your team on the
Joymazing Race
?
CLICK HERE
to find out how you could win a HUGE prize!
ARTIST OF THE DAY
Jessa Anderson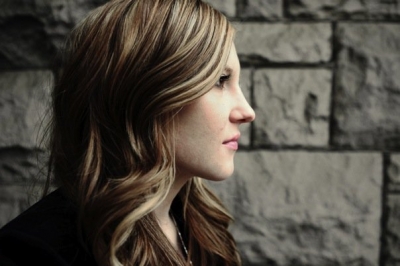 Jessa Anderson is a twenty-something married mom from Michigan who is living a dream right now. To be a working singer/songwriter releasing her second label offering is an overwhelming blessing. Drawing from an influential pool of strong female songwriters such as Sara Groves, Nichole Nordeman and Ginny Owens, Anderson's music reflects a constant wrestling with the unknown and the darkest parts of humanity right alongside the gritty, everyday things that make up the human life.

Things Jessa Loves:
her adorable daughter Lorelei (whose name was inspired by a "Gilmore Girls" character), Nashville, songwriting, traveling, honest conversations and missions.

Things Jessa Disloves
: playing sports, going anywhere without her family by her side, bad days, and things out of her control.
Latest Album:
Not Myself Anymore
(due out September 13, 2011)
Twitter:
@jessaanderson
Want More?
CLICK HERE

VIDEO:
Little Girl
(live)
SCRIPTURAL PURSUIT
Q: Who joined Jesus (along with his disciples) when he was transfigured?
A: Moses & Elijah (Matthew 17:3)
Score for Dan!