SHARATHON
It's coming!
THIS WEEK!
October 19-21
You can help us now during PRE-Sharathon.
CLICK HERE
to renew your support or to join the family for the first time!
ARTIST OF THE DAY
Kerrie Roberts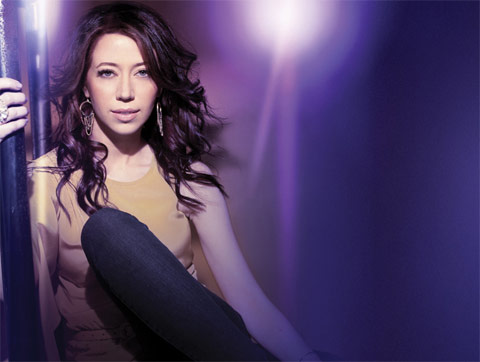 Kerrie Roberts is a big voice in a little package. Growing up singing in church, she'd often have to stand on a crate so that people sitting further back than the front row could see where this powerful voice was coming from! Kerrie's dad was a pastor and her mom the choir director for their church. Being front and center in church was bred into her from birth!
Kerrie began writing her first songs in high school, performing one during her own graduation. When the time came for college, Kerrie chose to get her degree in Studio Music and Jazz Vocal Performance at the University of Miami.
"Little kids have dreams. For me, it was 'I'm going to be a singer.' And I never grew out of it."

Fun Fact:
Kerrie recently co-wrote a song featured in previews of ABC's
Once Upon A Time
.

Album:
Kerrie Roberts
Upcoming Release:
Kerrie Roberts: Acoustic Sessions
(Due out tomorrow!)

Twitter:
@Kerrie_Roberts

Tour:
CLICK HERE
Want More?
CLICK HERE

Video:
Clip of Acoustic Version of
No Matter What
SCRIPTURAL PURSUIT
Q: What Egyptian official had Joseph as a servant?
A: Potiphar
Score for Ron of Virginia Beach!