Next Thursday is the
National Day of Prayer
!
ARTIST OF THE DAY
Salvador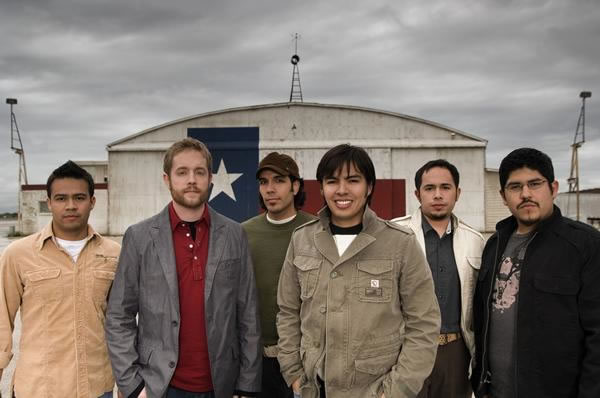 Salvador is a jam band. More jazz influenced than anything else, they take the stage every night without a set list. They are prayed up and ready to see where the Holy Spirit will take them! The band hails from Texas and brings a country sensibility, with heavy Latin influences to their modern praise and worship music. And they are ok with a 10 minute guitar solo smack in the middle of the song!
Front man Nic Gozalez is married to Jaci Valasquez. It's safe to say that Christian music is their lifeblood. For the last couple of albums the guys have brought in some guest songwriters and expanded their creative process. It's been a freeing experience that has led to a more genuine worship experience for the band. And that's what a Salvador concert is all about: worship.
What's Up:
Salvador is headed back into the studio for the first time in nearly four years! By fall, expect an explosion of Latin flavored worship!
Bi-Lingual:
Salvador usually releases their albums in both English and Spanish.
Album:
How Far Is Heaven: The Best of Salvador
Twitter:
@salvadormusic
Tour:
CLICK HERE
Want More?
CLICK HERE
Video:
What's going on with Salvador?
What artists would you like to hear featured on The Artist of the Day?
Email me
and let me know!
SCRIPTURAL PURSUIT
Q: What prophet was taken alive to heaven?
A: Elijah (2 Kings 2:11)
Hooray for Tammy in Hurlock, MD!