Have a great weekend!
ARTIST OF THE DAY
Tricia Broc
k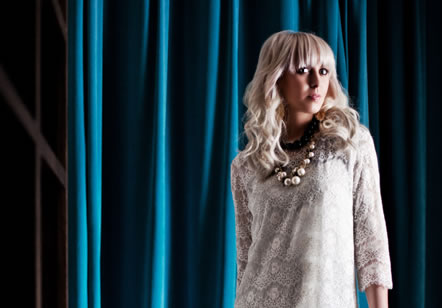 Raised in a Christian home, Tricia and her sister Melissa experienced their share of adversity and struggles. When they met Maz Hsu, a singer/musician, the three girls immediately hit it off. All three felt called to create music to inspire teenage girls like themselves, who dealt with depression and insecurity.
Thus Superchic[k] was born. They would go on to rock the world over, win Dove awards and garner a GRAMMY nod. Tricia Brock has been one of the lead singers of Superchic[k] for over a decade now. But she and her producer husband Nick Baumhardt felt led to record a worship album. That album is called
The Road
.
Superchic[k] is not over, but this solo worship project is a collection of songs meant to breathe hope and to inspire new life into a battling heart. "We may be broken, but we're never destroyed," the album's lyrics say. Tricia wants to share that at times the listener may feel without hope, but there's no need to fear. Hope, refuge and strength are always with us when we are with God.
Album:
The Road
Twitter:
@superchicktrish
Tour:
CLICK HERE
Want More?
CLICK HERE
Video:
Always
Live
What artists would you like to hear featured on
The Artist of the Day
?
Email me
and let me know!
SCRIPTURAL PURSUIT
Q: In his message at Pentecost, Peter quoted which prophet to convince skeptics the disciples were not drunk?
A: Joel (Acts 2)
Way to go Angela of Crisfield! Tough question (a lot of wrong answers).
JOIN THE TEAM!
Joy 102.5 is a listener supported ministry. You can be a part of this amazing ministry by supporting us financially.
CLICK HERE
to learn more!
LISTEN ONLINE
CLICK HERE
for Joy 102.5! (Christian Hits)
CLICK HERE
for The Ark on WOLC.org (Southern Gospel)