OLYMPIC MEDAL COUNT
Congratulations to all of our Olympians so far!
CLICK HERE
to keep up with the 2012 Games!
ARTIST OF THE DAY
NewWorldSon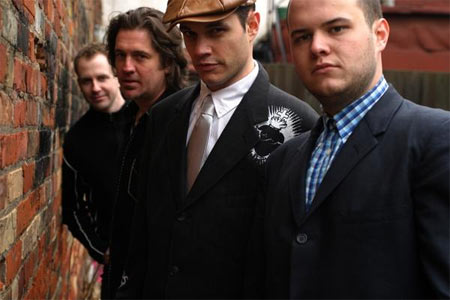 How do you describe the sound of NewWorldSon? According to their press release: "The award-winning band's music is a veritable melting pot of gospel, R&B, reggae and jazz fused together with an innate pop sensibility. The result is a combustion of flavor like no other that can only be fully appreciated after seeing the band perform live."
The Canadian quartet has been winning JUNO Awards and GMA Canada Covenant Awards for years. Wildly popular abroad, we are just now falling in love with them stateside. The group was featured on newsboys' wildly popular "GO" tour and received invitations to headline festivals in Australia, Germany, Holland and Sweden, quickly extending its international reach.
Joel, Josh, Rich and Mark take their musical artistry very seriously. But they are adament that the music means nothing without Christ. They believe that music can make you feel good, but life isn't all happy rainbows and shiny stars. Salvation is the root of every single one of their songs.
Album:
Rebel Transmission
Twitter:
@newworldson
Tour:
CLICK HERE
Want More?
CLICK HERE
Video:
NewWorldSon performs at EO Youth Day in The Netherlands
What artists would you like to hear featured on
The Artist of the Day
?
Email me
and let me know!
SCRIPTURAL PURSUIT
Q: Why was the woman at the well surprised when Jesus spoke to her?
A: He was a Jew, she was a Samaritan. (John 4)
Joe from Pocomoke City, MD just won the latest praise and worship album from Phillips, Craig And Dean!
JOIN THE TEAM!
Joy 102.5 is a listener supported ministry. You can be a part of this amazing ministry by supporting us financially.
CLICK HERE
to learn more!
LISTEN ONLINE
CLICK HERE
for Joy 102.5! (Christian Hits)
CLICK HERE
for The Ark on WOLC.org (Southern Gospel)