So... Christmas is like 354 days away...
ARTIST OF THE DAY
Dan Macaulay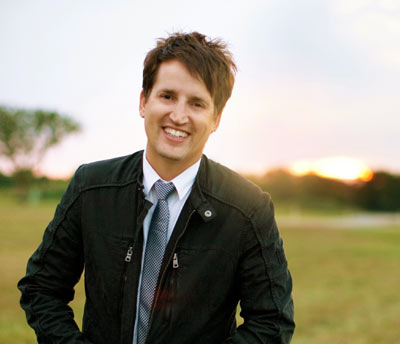 Dan Macaulay is a Canadian transplant, leading worship at a church just outside of New York City. Having shared the stage with the likes of Mandisa, The Katinas, Avalon, Starfield, Kevin Max, Paul Coleman, Darrell Evans and more, Dan is no stranger to the road. But with a heart for the local church, and as a worship pastor at his home church in Greenwich CT, USA, Dan endeavors to keep his ministry grounded and relevant; focused on serving pastors and worshipers.
As an independent worship artist, Dan Macaulay raised funds for a new album through the fundraising website called KickStarter.com. With 125 financial partners, he was able to fully fund the recording and production of a new album! Very cool!
Plus Michael W. Smith came into the studio to help record a cover of a classic MWS song. Imagine recording a song by one of your heroes as he stared at you in the recording booth.
Yikes!
Canadian Radio:
Dan Macaulay had 2 songs (#62 and #98) on Canadian Christian Radio's Top 100 songs played in 2012!
Accolades:
Dan's new album
From You For You
racked up
five
GMA Canada Covenant Award nominations (Canada's Dove Awards) including
2012 Praise & Worship Album of the Year
.
Album:
From You For You
Twitter:
@danmacaulay
Tour:
CLICK HERE
Want More?
CLICK HERE
Video:
Permanent
A song, a painting, a video.
What artists would you like to hear featured on
The Artist of the Day
?
SCRIPTURAL PURSUIT
Q: What town was Naomi from?
A: Bethlehem (Ruth 1)
Way to go Bruce in Princess Anne, MD!
JOIN THE TEAM!
Joy 102.5 is a listener supported ministry. You can be a part of this amazing ministry by supporting us financially.
CLICK HERE
to learn more!
LISTEN ONLINE
CLICK HERE
for Joy 102.5! (Christian Hits)
CLICK HERE
for The Ark on WOLC.org (Southern Gospel)