2
Days until Spring!

ARTIST OF THE DAY
Tenth Avenue North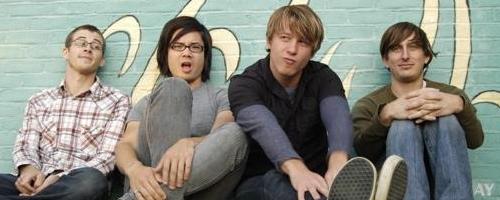 In 2009, Tenth Avenue North went from buzz-band to New Artist of the Year at the Dove Awards. Their debut (2008's Over and Underneath) had garnered radio attention - critical acclaim - and a hectic touring schedule. Critics weren't as pleased with their sophomore album "The Light Meets The Dark" (which I personally think is GREAT) but it still landed them more radio attention and secured the band in the pantheon of current power groups.
It all began for Tenth Avenue North when Mike Donehey and Jason Jamison met at Palm Beach Atlantic University in West Palm Beach, Florida. They recruited guitarist Jeff Owen and began booking themselves in churches and youth camps from Florida to Colorado. Again - if you are starting a Christian band - lead worship, play the retreat circuit and watch what happens!
Featured Music Video:
The Light Meets The Dark

Latest Album:
The Light Meets The Dark

Want More?
CLICK HERE
Scriptural Pursuit
Q:
What Pharisee couldn't understand what Jesus meant by being "born again?"
A:
Nicodemus (John 3:4)
Congratulations, Chris!