The week is halfway over, already?!
ARTIST OF THE DAY
Meredith Andrews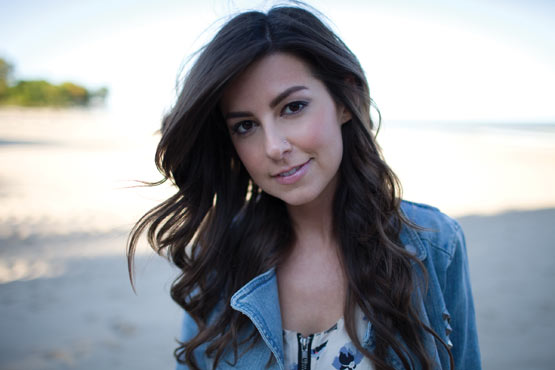 A few years back, Meredith Andrews was a recent college grad working as the worship leader at Chicago's Harvest Bible Chapel. Then Word records released her debut album The Invitation. And her world changed. Fast!
Almost instantly she found herself touring with Michael W. Smith and wracking up radio hits. Since 2008, Meredith has released two hit albums, garnered Dove nominations, gotten married and had a baby! This year she'll release her third full-length album and is already racing up the charts with her first single
Not For A Moment
.
A native of Wilson, NC, she began singing in church when she was only six-years-old, and by the time she was in high school, she was writing songs and leading worship. Andrews went on to attend Liberty University (like our own Rodney Baylous!), majoring in family and child development. Meredith originally planned to work at an orphanage. However, during her junior year at Liberty, she felt God calling her into music ministry.
Awesomeness:
Meredith's son's name is Maverick!
Album:
As Long As It Takes
Upcoming:
A new album is excpected from Meredith this Fall!
Twitter:
@MereMusic
Tour:
CLICK HERE
Want More?
CLICK HERE
Video:
What It Means To Love
What artists would you like to hear featured on
The Artist of the Day
?
Email me
and let me know!
SCRIPTURAL PURSUIT
Q: When the Disciples saw Jesus walking on the Sea of Galilee, what did they think He was?
A: A ghost! (Matthew 8)
Way to go, Amy on Chincoteague Island!
JOIN THE TEAM!
Joy 102.5 is a listener supported ministry. You can be a part of this amazing ministry by supporting us financially.
CLICK HERE
to learn more!
LISTEN ONLINE
CLICK HERE
for Joy 102.5! (Christian Hits)
CLICK HERE
for The Ark on WOLC.org (Southern Gospel)