It's finally here - tomorrow is the
BIG HUGE MEGA 5th ANNUAL MARANATHA YARD SALE
! Unfortunately, we didn't get any of those blow-up wavy hand thingies they have at car dealerships - but fortunately there will be a ton of stuff for sale right here at the studio tomorrow morning starting at 7 AM!
ARTIST OF THE DAY
Natalie Grant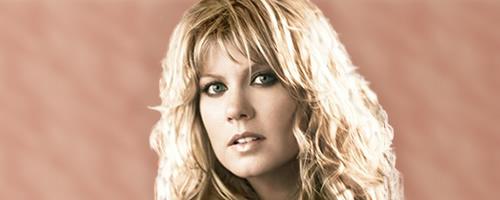 Natalie Grant is an award winning singer and songwriter. She's four consecutive Female Vocalist of the Year Awards (2006-2009) at the Dove's and is never far from the top of the charts. Her latest album Love Revolution has already produced a handful of radio hits as well!
Born in Seattle, she currently lives in Nashville with her Canadian music producer husband, Bernie Herms, and their three daughters which includes a set of twins.
Beyond her artistry, Natalie Grant is an advocate for victims of human trafficking. The Home Foundation, which Grant created in 2005, has raised over a quarter of a million dollars to fight the trafficking of women and children for the purpose of sexual exploitation.

Latest Album:
Love Revolution
Want More?
CLICK HERE

Video:
I Will Not Be Moved
Scriptural Pursuit
Q: Who was the first person mentioned in the Bible to practice wine making?
A: Noah (Genesis 9:20-21)
Congratulations to Vivian & James - great teamwork!