The June Match is almost over! We need your help to take full advantage of this amazing opportunity. We've been given a $70,000 match for the ministry! Every gift - no matter what the size - is being double for WOLC!
DONATE NOW!
ARTIST OF THE DAY
Anthony Evans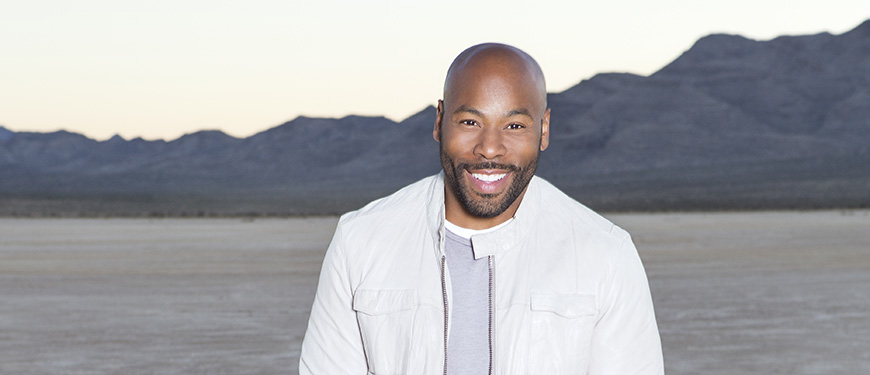 Born and raised in Dallas as the third of four children, 30-year-old Anthony grew up in a family of great achievers. His father, Dr. Tony Evans, is the founder and president of the internationally syndicated radio and television program "The Alternative" and senior pastor of the more than 8,000-member Oak Cliff Bible Fellowship. His mother, Lois, is the executive vice president of The Urban Alternative.
Growing up singing, Anthony's musical career took a more serious turn after college when he began a two-year stint as a vocalist with TRUTH. Next he toured for four years as a vocalist for good friend and gospel music sensation Kirk Franklin. Anthony's other musical influences vary from Amy Grant, Steven Curtis Chapman and Michael W. Smith to Commissioned, Andre' Crouch and The Winans.
Anthony has teamed with varying organizations including the Billy Graham Evangelical Association, Lifeway, Women of Faith, Promise Keepers, and many more, as his heart and their messages have crossed. Anthony currently resides in Franklin, Tennessee. He spends most of his free time with his close friends or on a local farm with his horses.

Latest Album:
Undisguised

Want More?
CLICK HERE

Video:
Behind The Scenes of
Undisguised
Scriptural Pursuit
Q: From what country was the eunuch that was baptized by Phillip?
A: Ethiopia (Acts 8:27)
Congrats Larissa!