Some Mondays are the exciting beginnings to new adventures.
Some Mondays bring surprises.
Some Mondays are like the perfect cup of coffee to start your week.
I hope that your Monday was one of those and not the kind that bummed out Karen Carpenter so much.
ARTIST OF THE DAY

Britt Nicole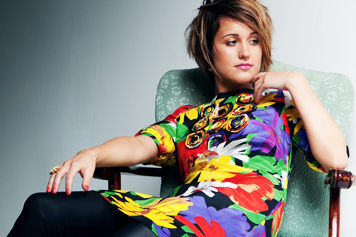 A native of Salisbury, NC, Britt has always had a heart for reaching people and has long used music as the vehicle to change lives. She began singing in church at age three and by the time she was in high school, was appearing on her church's daily television program and logged a performance at New York's famed Carnegie Hall with her school's advanced chorus.
Those early pursuits paved the way for her to sign with Sparrow Records in 2006. She burst on the charts a year later with her label debut, "Say It." It was a super-fun album with surprising lyrical depth - and it earned her a slot on the Winter Jam tour that year with Steven Curtis Chapman, Jeremy Camp, NewSong and Hawk Nelson where she developed a reputation as a compelling live performer.
Aside for making a name for herself in the states - Britt's pop-electronica stuff has been charting solidly in the UK. Expect a lot more from her in the future. Even in her early 20s, she's already a veteran in the new world order of Christian music.

Latest Album:
Acoustic (EP)
Want More?
CLICK HERE
Video:
Headphones
Scriptural Pursuit
Q: What future prophet/judge heard God calling to him late at night when he was just a boy?
A: Samuel (1 Samuel 4)
Congratulations Kim!