This weekend is all about REST for your Joy! team.
Next week is Shareathon, which means long hours, tested faith, and exciting ups and downs. As we prepare ourselves for the biggest 3 days of our calendar year, please pray for us. If your church or small group takes prayer requests, mention us.
And tune in starting Wednesday morning for the excitement of Shareathon!
102.5 Shore Things
Getting to Know the Eastern Shore!
#84. Bonfire on Dewey Beach
There is something about being outside around a fire. It's almost magical. Some of my favorite worship experiences have been around an open flame, with either a guitar or just the sound of voices singing to Jesus. As the temperatures drop, the appeal is even greater! You must get a permit to have an open fire on Dewey Beach, but according to a listener, that is not a difficult task.
#83. Salisbury University Dining Hall Theme Dinners
#82. Chesapeake Bay Retrievers
#81. Really, really small kernelled buttered & salted white sweet corn
#80. Furnace Town
Got something to add to the list? Email me: jmillwood@wolc.org
ARTIST OF THE DAY
Newsboys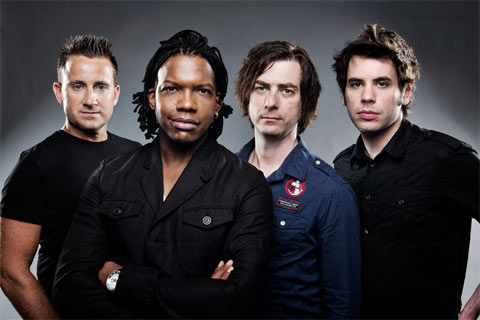 Part of the Holy Trinity of 90s Christian music (DC Talk, Audio Adrenaline, and The Newsboys) - The Newsboys have been touring the globe for nearly 25 years! The band originated in Australia, but the current line-up features a couple of Americans.
Two years ago long-time frontman Peter Furler announced he was burnt out on the touring life and wanted to spend time with his family, and producing from his home in Nashville. There were tryouts - rumors - and then blowing the mind of everyone who listened to Christian music in the 90s, former DCTalk vocalist Michael Tait became the new lead singer of The Newsboys. This is what is called a SUPER GROUP!
Interesting Facts:
The Newsboys were formed in 1985 as "The News" in Queensland, Austrailia. There are no original members performing in the band's current line-up.
Latest Album:
Christmas! A Newsboys Holiday
Tour:
The Very Merry Christmas Tour with Newsong
!
The closest they get to us is Frederick, MD on November 29th.
Scriptural Pursuit
Q: Who used a boat as a pulpit?
A: Jesus (Luke 5:3)
Well, that's one way to avoid an altar call ...
"If you want to accept me as your Lord, please swim on out here and fill out this form..."