A cold drizzle can give anyone the sniffles. Jay Prouse, one of our crack sales team members looked at me this afternoon and said, "This just makes me want to go home, snuggle into the couch with a blanket and watch movies!"
What a perfect prescription for this afternoon's weather! But if you can't make your way into a blanket or sit by a fireplace, perhaps the music on Joy! will warm you up from the inside out!
102.5 Shore Things
Getting to Know the Eastern Shore!
#83. Salisbury University Dining Hall Theme Dinners
The SU Dining hall offers special, festive, theme dinners at times throughout the school year (Italian, French, German, Polish, Irish) and entertainment matching the theme. It usually costs about $10 and is generally all you can eat! How fun?! They are called "Festival of Food Events." You can learn more
HERE
.
#82. Chesapeake Bay Retrievers
#81. Really, really small kernelled buttered & salted white sweet corn
#80. Furnace Town
Got something to add to the list? Email me: jmillwood@wolc.org
ARTIST OF THE DAY
Nicole Sponberg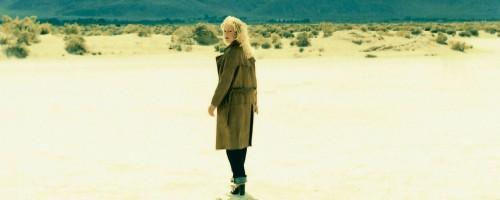 One of the original voices in Selah (her brother is Todd Smith, also in Selah), Nicole left the group to pursue her family and solo career in 2000.
In 2008, Nicole and her husband Greg faced a life changing loss, when their 10 week old son Luke passed away. It was and is their faith in Christ that gets them through this tragedy, and gives depth to their ministry to families around the world.
Her latest single is
All Things New
:
All things new. No more pain, no more death. The chorus is a reference to Revelation 21, which talks about the Lord returning to rule on the earth. - Nicci

New Album:
On Our Way Home
Want more Nicole Sponberg?
CLICK HERE
Scriptural Pursuit
Q: What was Jesus doing when a storm struck the boat carrying Him and His disciples (on the Sea of Galilee)?
A: Sleeping (Luke 8:22-24)
I'd need a serious dose of old school Dramamine to sleep through a storm on a boat ...