Merry, merry Monday!
Egg nog is wonderful ... but only in moderation. Try drinking more than half a glass sometime. It does not settle well ...
ARTIST OF THE DAY
Bebo Norman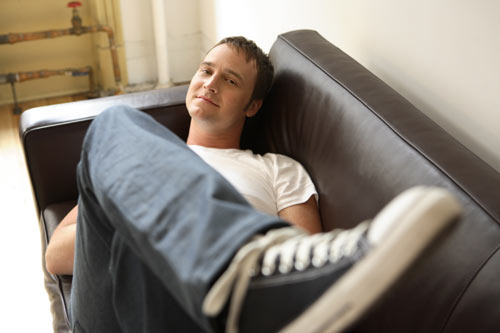 Back before it was fairly normal for independent artists to be successful, Bebo Norman sold fifty thousand self-made copies of his first record (1996) at coffeehouse shows, out of the trunk, and online. Now, as a recognized singer/songwriter in the Nashville-Christian community, he still keeps a low profile. He likes to quietly do his thing, without the trappings of the limelight. In fact, after a decade of major label success, he chose to go with a more grassroots style label for his latest release - signing with BEC based in Seattle.
"There will always be giants of the faith who have gone before me, spoken more eloquently, sung more beautifully, and prayed more poignantly," Bebo says. "But as I struggle to feel adequate enough to even approach Him, in some miraculous way I'm reminded that the God of the universe thinks my prayers are nothing less than stunning—simply because I am His."
Still rooted in the tuneful sensibilities of men like James Taylor or more recently John Mayer, Bebo Norman stretches the artist's production values, getting edgier and smoother on either side of his folksy inclinations. And there's a new level of spiritual vulnerability that's key to the lyrics, often about breathing new life into things that are running ragged. His Christmas record is a beautiful worship album that manages to somehow sound both familiar and different at the same time.
Christmas Album:
Christmas From The Realms of Glory
Latest Album:
Ocean
Want More?
CLICK HERE
Scriptural Pursuit
Q: What cruel king had the infant boys of Bethlehem slaughtered?
A: Herod (Matthew 2:16)