Five years ago, today, I packed a weekend evacuation bag in preparation for what was only a small category one hurricane. Two days later, Katrina came ashore as a category five storm and destroyed my hometown. This weekend my family, and hundreds of thousands of other survivors will experience a lot of emotions.
Pray for us. Thanks.
102.5 Shore Things
Getting to know the Eastern Shore
#49. Sundaes in the Park
This Sunday is your last chance of the summer to create your own sundae and enjoy free music in Ocean City! 6:00 - 8:00 PM at Northside Park & Bay.
#48. Common Grounds Fair Trade Coffee House
#47. Movies on the Beach
#46. Long Wharf Park in Cambridge
#45. Homemade donuts from Bay Country Bakery
Have something to add to the list? I'd love for you to email me your ideas: jmillwood@wolc.org
ARTIST OF THE DAY:
Needtobreathe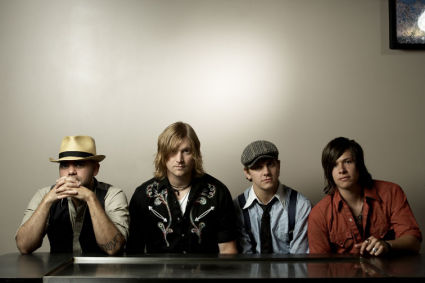 Brothers Bear and Bo Rinhart lead this southern rock outfit from Possum Kingdom, South Carolina. No joke. That is a real place. The brothers grew up in an Assemblies of God church where their father was the pastor. In many ways, their isolated environment helped create the band's authentic and bluesy sound.
They've seen some incredible success these last couple of years! Formed in 1999, Needtobreathe built an impressive regional following, playing throughout the Southeast. They toured non-stop, recording at their home studio and got noticed by Hollywood producers, who have used their music in television and film.
Their latest album: The Outsiders
Want more of these Southern gentlemen?
http://www.needtobreathe.net/