Sometimes, life is a series of events we look forward to. But this month's Manna (
readthemanna.org
) is all about embracing the present. It's challenging for Christians to put aside our hope for a better future to deal with the issues of the here and now, but it is what God calls us to do. Make disciples, not plan on making disciples ...
102.5 Shore Things
Getting to know the Eastern Shore
#37. Salisbury University's Men's and Women's Lacrosse
Lacrosse is actually one of the oldest sports in North America. It's adapted from games played by the Native Americans. So it's no surprise that the Eastern Shore excels at it! SU's teams are both some of the best in the country.
#36. Kayak from Trap Pond to Raccoon Pond.
#35. Fisher's Caramel Popcorn (on the boardwalk)
Have something to add to the list? I'd love for you to email me your ideas: jmillwood@wolc.org
ARTIST OF THE DAY:
Mandisa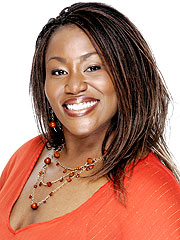 Season 5 of American Idol was perhaps that last great year of the show (now entering its 9th year). Mandisa was a fan favorite, going to the final rounds despite dealing with some harsh words from the judges about her weight. She has discussed at length in her book
Idol Eyes: My New Perspective on Faith, Fat & Fame
, that those hurtful words cut deeply, causing a lot of immediate pain and embarrassment.
Since falling off of Idol, Mandisa has seen tremendous success on Christian radio. She brings the funk, the pop, the flavor! And she cut out a lot of flavor too. In her diet. Mandisa has lost over 75 pounds in between albums!
Mandisa's sophomore album
Freedom
was the only female debut to hit No. 1 in the 27-year history of Billboard's Christian Retail Chart. Pop, soul, gospel - Mandisa breaks the mold with her style - and we dig that!